TERENCE RATTIGAN AT THE VICTORIA AND ALBERT MUSEUM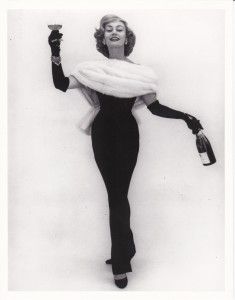 TERENCE RATTIGAN AT THE VICTORIA AND ALBERT MUSEUM
The Society has arranged "An Evening on Terence Rattigan with Princess Galitzine" to take place in the Lecture Theatre of the V & A Museum on:-
Monday 15 July, 18.30 – 19.30 (talk): Lecture Theatre
19.30 – 20.15 (refreshments).  Silver Galleries
The great 1950's Dior model, Jean Dawnay (Princess George Galitzine) will discuss being the friend, muse and hostess of Terence Rattigan with his biographer Geoffrey Wansell.  Together with Giles Cole, they will give a unique insight into the private face of one of the twentieth century's greatest playwrights.
Tickets £15 (including wine reception)
The evening will begin with our President, Princess Galitzine in conversation with Geoffrey Wansell, Vice President and a backdrop of photographs of Jean Dawnay in her modelling days.  The event will include readings from the plays by actors Judy Buxton, Giles Cole and Stephen Martin-Bradley. (Giles and Stephen are TRS Committee members)
HOW TO BOOK.
The event is open only to members of the V & A and members of the Society.  For details of how to book, please contact Barbara Longford (barbara.longford@ntlworld.com )
New Society members should also contact Barbara.
N.B.
Members can read Barbara Longford's interview with Princess Galitzine, which is published in the July edition of 'The Oldie' in the Members' Area of this website.