Welcome
---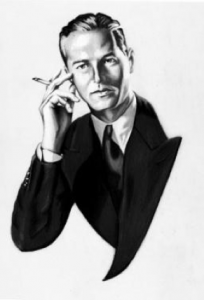 The Terence Rattigan Society
President:  Princess George Galitzine MBE
Vice Presidents:  Michael Darlow.  Greta Scacchi.   David Suchet, CBE.   Geoffrey Wansell.
Chairman:  Barbara Longford
The Terence Rattigan Society was founded in Sir Terence Rattigan's centenary year, 2011,  to celebrate, enjoy and study the work and life of one of the Twentieth Century's greatest playwrights.  A prolific and successful author of plays and film scripts,  Terence Rattigan's most celebrated works include 'French Without Tears', 'The Winslow Boy', 'The Browning Version', 'The Deep Blue Sea', and 'Separate Tables'.
BENEFITS of membership include:
A regular printed copy of the dedicated magazine, with articles by leading playwrights, biographers and critics, as well as theatre listings and news and views.
Visits to the leading drama schools for Rattigan productions, by talented young students.
Masterclasses for students both young and mature, arranged in cooperation with the drama schools.
Theatre visits at discount prices, with optional suppers and an opportunity to meet like-minded people.  Discussions with cast members and directors.
Opportunities to visit Rattigan's home at Albany and his birthplace in Cornwall Gardens.
Events at The Garrick Club, courtesy of its historian, Geoffrey Wansell.
Opportunities to attend events at Rattigan's former school, Harrow and to explore their Rattigan archive.
Opportunities to visit RAF sites with a Rattigan resonance, with film screenings and supper.
Walking tours of areas where Rattigan lived and worked.
The Society was founded in 2011 with the support and approval of The Sir Terence Rattigan Charitable Trust and also of his biographers, Michael Darlow and Geoffrey Wansell.
Latest News:
Last modified on 2015-01-17 10:02:46 GMT. 0 comments. Top.

Rattigan on Screen
2.00 p.m. a tour of the Museum and film screening
London's Cinema Museum is devoted to keeping alive the spirit of cinema. Set in historic surroundings in the former Lambeth Workhouse, Kennington, close to the Elephant & Castle, the Cinema Museum houses a unique collection of artefacts, memorabilia and equipment that preserves the history and grandeur of cinema from the 1890s to the present day, including items relating to former Workhouse inmate, Charlie Chaplin. Our visit will include a tour of the Museum collection, followed by screening of a Rattigan-related film (either an adaptation of one of his plays or one of his screenplays) with a 'supporting programme' of material from the Museum's collection. Tickets cost £12 to include refreshments.
To add a sense of audience participation, please vote for your preferences of film from the following selection:
Movies on 16mm film: The Browning Version. Movies on DVD: The Deep Blue Sea (1955), Separate Tables (1958), The Way to the Stars, Bond Street, The Yellow Rolls Royce, The Sound Barrier, The Browning Version, The Man Who Loved Redheads. TV productions: The Winslow Boy (1977), The Browning Version (1985), Adventure Story (1961), Heart to Heart (1962), Separate Tables (1970), French Without Tears (1976). We can't guarantee to have every film available on the day, but these are the ones we hope to be able to choose from.
and an optional pre-event
Lunch at Brasserie Toulouse Lautrec
12 noon. 140 Newington Butts, Kennington, London SE11 4RM
Head Chef: Florent Regent
Last modified on 2014-07-21 15:49:02 GMT. 0 comments. Top.

CONFERENCE AT TRINITY COLLEGE, OXFORD.
Saturday 6th and Sunday 7th June, 2015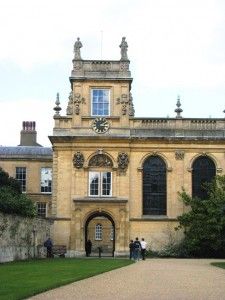 The Society is holding its first conference on Terence Rattigan next year at his former college – Trinity College, Oxford. Full details appeared in Issue number 11 of 'The Rattigan Version', our quarterly newsletter available for viewing on this website. For further details about the conference, please e-mail barbara.longford@ntlworld.com
For more News, click here.