Welcome
---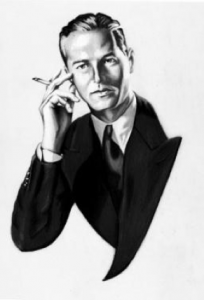 The Terence Rattigan Society
President:  Princess George Galitzine MBE
Vice Presidents:  Michael Darlow.  Greta Scacchi.   David Suchet, CBE.   Geoffrey Wansell.
Chairman:  Barbara Longford
The Terence Rattigan Society was founded in Sir Terence Rattigan's centenary year, 2011,  to celebrate, enjoy and study the work and life of one of the Twentieth Century's greatest playwrights.  A prolific and successful author of plays and film scripts,  Terence Rattigan's most celebrated works include 'French Without Tears', 'The Winslow Boy', 'The Browning Version', 'The Deep Blue Sea', and 'Separate Tables'.
BENEFITS of membership include:
A regular printed copy of the dedicated magazine, with articles by leading playwrights, biographers and critics, as well as theatre listings and news and views.
Visits to the leading drama schools for Rattigan productions, by talented young students.
Masterclasses for students both young and mature, arranged in cooperation with the drama schools.
Theatre visits at discount prices, with optional suppers and an opportunity to meet like-minded people.  Discussions with cast members and directors.
Opportunities to visit Rattigan's home at Albany and his birthplace in Cornwall Gardens.
Events at The Garrick Club, courtesy of its historian, Geoffrey Wansell.
Opportunities to attend events at Rattigan's former school, Harrow and to explore their Rattigan archive.
Opportunities to visit RAF sites with a Rattigan resonance, with film screenings and supper.
Walking tours of areas where Rattigan lived and worked.
The Society was founded in 2011 with the support and approval of The Sir Terence Rattigan Charitable Trust and also of his biographers, Michael Darlow and Geoffrey Wansell.
Latest News:
Last modified on 2015-11-18 12:50:47 GMT. 0 comments. Top.
Paddy Briggs is a writer and new member of the Society. He has published a review of Harlequinade / All on her own at the Garrick Theatre which we thought we would share with you all.
Last modified on 2015-07-27 07:42:09 GMT. 0 comments. Top.
Award-winning director and friend of Terence Rattigan, Adrian Brown, will be directing members of the Society (VOLUNTEERS PLEASE) in a rehearsed reading of 'Follow My Leader', written in 1938 but banned by the Lord Chamberlain until 1940. Members who attended the Oxford Conference will recall the extracts from the play performed as part of Michael Darlow's unforgettable final conference session.
The evening will begin with drinks and the rehearsed reading, followed by dinner during which our Annual General Meeting, will be conducted (professionally but with brevity) by TRS Secretary Clive Montellier. The event will be hosted by Denis Moriarty, a member of the exquisite Oxford & Cambridge Club through whose auspices we shall have access to this unique venue.
The foundation of the Oxford and Cambridge University Club dates from a meeting of members from the two universities held at the British Coffee House, 27 Cockspur Street on 17 May 1830, with Lord Palmerston in the chair.  The meeting resolved that a club consisting of members of both universities should be formed "for the association of individuals educated at those universities and for promoting and continuing a mutual interest and fellowship between them." This remains the Club's ethos.  Denis Moriarty will be happy to escort members on a tour of the club during a break in the proceedings.
Please fill out our form here to express your interest.
For more News, click here.