Welcome
---
Latest News:
Last modified on 2014-03-25 20:54:24 GMT. 0 comments. Top.
Latest News! Dan Usztan will be directing a production of Rattigan's AFTER THE DANCE for Tower Theatre, between 8th and 12th July Upstairs at the Gatehouse in Highgate. Details can be found on the Tower Theatre website here: http://www.towertheatre.org.uk/dance.htm
Last modified on 2014-01-28 09:22:07 GMT. 0 comments. Top.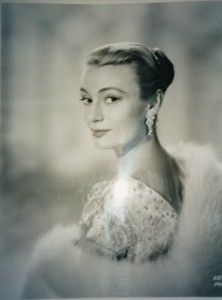 The Terence Rattigan Society presents:-
An Evening on Terence Rattigan, with Princess Galitzine at the English-Speaking Union, Dartmouth House, 37 Charles Street, London W1J 5ED
Wednesday 21st May, 2014 ,
19.00 – 20.00 in the Long Drawing Room
From 20.00 refreshments in the Churchill Room
Details of how to book for this event will appear in the February edition of 'The Rattigan Version'.
The great 1950's Dior fashion model, Jean Dawnay (Princess George Galitzine) was a close friend of the playwright, Sir Terence Rattigan and she was the hostess at many of the glittering parties he held.  In particular the party for the opening of the film 'The Prince and the Showgirl'.  Jean greeted all the guests, including Marilyn Monroe, who starred in the picture, her husband Arthur Miller,  Sir Laurence Olivier and his wife Vivien Leigh as well as Dame Sybil Thorndike, Margot Fonteyn, John Gielgud, Lady Diana Cooper and Peggy Ashcroft.
During the first part of the evening the Princess will be talking about being the friend, muse and hostess of Terence Rattigan with his biographer Geoffrey Wansell.  And then Geoffrey and the playwright Giles Cole will give a unique insight into the private face of one of the Twentieth Century's greatest playwrights.
Actors Judy Buxton and Stephen Martin-Bradley will perform extracts from the plays – 'In Praise of Love':  'The Browning Version':  'The Deep Blue Sea': and 'Separate Tables'.
Writer and journalist Geoffrey Wansell's book 'Terence Rattigan' was first published in 1995 and he is also the author of the recently published 'Poirot and Me', written with David Suchet.
Giles Cole is the author of ' The Art of Concealment', a play which tells the story of Terence Rattigan's life and which was first performed in Rattigan's centenary year, 2011.
Last modified on 2014-03-05 15:27:16 GMT. 0 comments. Top.
Here's a snipper of the review by Donald Hutera in The Times for "Variation of a Theme" at the Finborough Theatre.
"Here's a rarity, and an oddity, in one elegantly febrile little package. Michael Oakley's staging of Terence Rattigan's 1958 play is being touted as the first full production since its West End premiere. Back then it was directed by John Gielgud, starred Margaret Leighton and Jeremy Brett, and closed after just 132 performances. Why?… " Full review online here.
Last modified on 2013-09-06 14:02:27 GMT. 0 comments. Top.
Professional Company Theatre Three, Inc in Dallas, Texas have announced in March 2014 they will be putting on Terence Rattigan's "Less than Kind" as part of their 2013-14 Season.
For more information, visit our Future Productions Page or click here.
For more News, click here.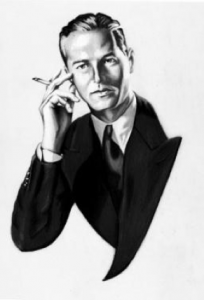 The Terence Rattigan Society
President:  Princess George Galitzine MBE
Vice Presidents:  Michael Darlow.  Greta Scacchi.   David Suchet, CBE.   Geoffrey Wansell.
Chairman:  Barbara Longford
The Terence Rattigan Society was founded in Sir Terence Rattigan's centenary year, 2011,  to celebrate, enjoy and study the work and life of one of the Twentieth Century's greatest playwrights.  A prolific and successful author of plays and film scripts,  Terence Rattigan's most celebrated works include 'French Without Tears', 'The Winslow Boy', 'The Browning Version', 'The Deep Blue Sea', and 'Separate Tables'.
BENEFITS of membership include:
A regular printed copy of the dedicated magazine, with articles by leading playwrights, biographers and critics, as well as theatre listings and news and views.
Visits to the leading drama schools for Rattigan productions, by talented young students.
Masterclasses for students both young and mature, arranged in cooperation with the drama schools.
Theatre visits at discount prices, with optional suppers and an opportunity to meet like-minded people.  Discussions with cast members and directors.
Opportunities to visit Rattigan's home at Albany and his birthplace in Cornwall Gardens.
Events at The Garrick Club, courtesy of its historian, Geoffrey Wansell.
Opportunities to attend events at Rattigan's former school, Harrow and to explore their Rattigan archive.
Opportunities to visit RAF sites with a Rattigan resonance, with film screenings and supper.
Walking tours of areas where Rattigan lived and worked.
The Society was founded in 2011 with the support and approval of The Sir Terence Rattigan Charitable Trust and also of his biographers, Michael Darlow and Geoffrey Wansell.