Welcome
---
Latest News:
Last modified on 2013-11-12 08:58:36 GMT. 0 comments. Top.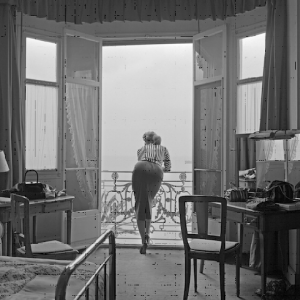 The world's first professional production in more than 50 years of
VARIATION ON A THEME
by Terence Rattigan
at The Finborough Theatre from 22nd February – 22nd March, 2014.
'Variation on a Theme' opened at the Globe Theatre in London on 8th May 1958, when Rattigan's star was on the wane.  It starred Margaret Leighton and Jeremy Brett, but ran for only 132 performances.  It was given a reading at the Minerva Theatre, Chichester, staged by Michael Oakley, in the centenary year and now two young producers, Sarah Hammond and Sam Zdzieblo are proud and excited to mount the first professional production for over 50 years.
Inspired by La Dame aux Camelias, and set amidst the glamorous and exotic society of the 1950's French Riviera, Variation on a Theme revolves around the tempestuous love affair between Rose, a beautiful and wordly socialite and Ron, a young bisexual ballet dancer with a keen eye on advancement.  A forgotten classic by "one of the supreme dramatists of the 20th century" (Michael Billington, The Guardian).
The Society is arranging a Special Gala Evening at the Finborough in early March, 2014, with a post-show discussion chaired by Michael Darlow.  A Booking form will be included in the next newsletter.
Last modified on 2013-10-19 14:40:08 GMT. 0 comments. Top.
We just had to share this superb review for "The Winslow Boy" on Broadway, click the link below to have a read:
The Winslow Boy Review New York
Last modified on 2013-09-06 14:02:27 GMT. 0 comments. Top.
Professional Company Theatre Three, Inc in Dallas, Texas have announced in March 2014 they will be putting on Terence Rattigan's "Less than Kind" as part of their 2013-14 Season.
For more information, visit our Future Productions Page or click here.
For more News, click here.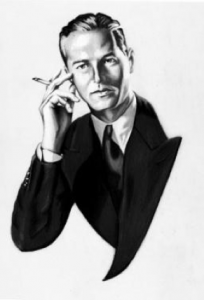 The Terence Rattigan Society
President:  Princess George Galitzine MBE
Vice Presidents:  Michael Darlow.  Greta Scacchi.   David Suchet, CBE.   Geoffrey Wansell.
Chairman:  Barbara Longford
The Terence Rattigan Society was founded in Sir Terence Rattigan's centenary year, 2011,  to celebrate, enjoy and study the work and life of one of the Twentieth Century's greatest playwrights.  A prolific and successful author of plays and film scripts,  Terence Rattigan's most celebrated works include 'French Without Tears', 'The Winslow Boy', 'The Browning Version', 'The Deep Blue Sea', and 'Separate Tables'.
BENEFITS of membership include:
A regular printed copy of the dedicated magazine, with articles by leading playwrights, biographers and critics, as well as theatre listings and news and views.
Visits to the leading drama schools for Rattigan productions, by talented young students.
Masterclasses for students both young and mature, arranged in cooperation with the drama schools.
Theatre visits at discount prices, with optional suppers and an opportunity to meet like-minded people.  Discussions with cast members and directors.
Opportunities to visit Rattigan's home at Albany and his birthplace in Cornwall Gardens.
Events at The Garrick Club, courtesy of its historian, Geoffrey Wansell.
Opportunities to attend events at Rattigan's former school, Harrow and to explore their Rattigan archive.
Opportunities to visit RAF sites with a Rattigan resonance, with film screenings and supper.
Walking tours of areas where Rattigan lived and worked.
The Society was founded in 2011 with the support and approval of The Sir Terence Rattigan Charitable Trust and also of his biographers, Michael Darlow and Geoffrey Wansell.