Welcome
---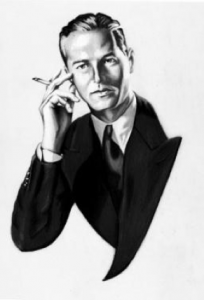 The Terence Rattigan Society
President:  Princess George Galitzine MBE
Vice Presidents:  Michael Darlow.  Greta Scacchi.   David Suchet, CBE.   Geoffrey Wansell.
Chairman:  Barbara Longford
The Terence Rattigan Society was founded in Sir Terence Rattigan's centenary year, 2011,  to celebrate, enjoy and study the work and life of one of the Twentieth Century's greatest playwrights.  A prolific and successful author of plays and film scripts,  Terence Rattigan's most celebrated works include 'French Without Tears', 'The Winslow Boy', 'The Browning Version', 'The Deep Blue Sea', and 'Separate Tables'.
BENEFITS of membership include:
A regular printed copy of the dedicated magazine, with articles by leading playwrights, biographers and critics, as well as theatre listings and news and views.
Visits to the leading drama schools for Rattigan productions, by talented young students.
Masterclasses for students both young and mature, arranged in cooperation with the drama schools.
Theatre visits at discount prices, with optional suppers and an opportunity to meet like-minded people.  Discussions with cast members and directors.
Opportunities to visit Rattigan's home at Albany and his birthplace in Cornwall Gardens.
Events at The Garrick Club, courtesy of its historian, Geoffrey Wansell.
Opportunities to attend events at Rattigan's former school, Harrow and to explore their Rattigan archive.
Opportunities to visit RAF sites with a Rattigan resonance, with film screenings and supper.
Walking tours of areas where Rattigan lived and worked.
The Society was founded in 2011 with the support and approval of The Sir Terence Rattigan Charitable Trust and also of his biographers, Michael Darlow and Geoffrey Wansell.
Latest News:
Last modified on 2014-07-03 06:46:11 GMT. 0 comments. Top.

DO JOIN US:
For a unique event on Monday 8th September, 2014, when Society members will have exclusive access to the Rattigan Collection at the Department of Modern & Contemporary Performance of the V & A Archives Centre.
The V & A theatrical archives are housed in Blythe House, West Kensington, in a remarkably grand and imposing building, which also holds the archives and some of the collections of the Science Museum and the British Museum. This remarkable edifice was built between 1899 and 1903 as the Headquarters of the Post Office Savings Bank. Originally thousands of staff members worked in the building and some 1,000 of them were female; to avoid the risk of improper mixing of the sexes, females were segregated in the south block of the building with its own entrance. Today, the security guards take three hours to patrol the building. Blythe House has great attractions for film producers. Stephen Poliakoff filmed the hotel interiors there for his recent BBC2 series 'Dancing on the Edge' and the most recent film of ' Tinker, Tailor, Soldier, Spy', with Gary Oldman used it for many scenes.
Kate Dorney is the Curator of the Department, which now houses the contents of the former Theatre Museum in Covent Garden and she and Barbara Longford have arranged a special day for our members. From 10.30 a.m. Kate will give a talk and tour of the Theatre and Performance Collection and we shall be able to view Terence Rattigan material from the Collection, which will be layed out in display form. Michael Darlow will host the event from our side and will try to answer members' (and staff) questions arising from the items we see.
The collection of letters is rather moving. Some of the correspondence deals with the traumatic time 'Terry' had when he was asked, when at Harrow, to stand down from the cricket team who were to play against Eton, at Lords. The letters reveal the enormity of the blow for the young man. In one, written to his father, Terry says "I'm far more sorry for your sake than mine…….I'm so sorry that I've let you down". And there's a letter from the school to Frank Rattigan, saying "I didn't believe that any boy in that position could possibly have conducted himself in such a gentlemanly way as Terry did. My task was made infinitely easier and I shall never forget his behaviour."
There's a letter Terry wrote to his parents with its original envelope to Frank Rattigan Esq, 19 Stanhope Gardens, postmarked Harrow 11th January, 1929. One can imagine the boy posting it in the Harrow postbox. It reveals how mature and stylish and witty the young man was. A letter written from Terry's prep school, Sandroyd is written to "Dear Gran" and Signed "With love and kisses from Terry xxxxxxxxxx. There are two remarkable letters written to Terry's brother Brian on his 21st and then 22nd birthdays and much more.
There are also production files, play scripts, photographs, posters, designs and tinsel prints and objects. For example, the production file for 'After the Dance' (1939) contains an enormous and fascinating collection of newspaper cuttings of reviews from 'Romeike & Curtis Ltd', in Shoe Lane, London E.C.4.
There's a theatre programme for 'First Half' which took place at the Theatre Royal, Haymarket on 10th January, 1972, "to honour Sir Terence Rattigan and to aid the Combined Theatrical Charities". 'First Half' included a performance of Harlequinade with Alec McCowen and Joan Greenwood and Table Number Seven, with Trevor Howard and Celia Johnson.
This part of our day will end at 12.30 p.m. and as no food or drink is allowed on the premises we shall go to a nearby pub for lunch. Barbara Longford hopes to arrange a pleasant and inexpensive private room for the group.
After lunch, at 2 o clock, we return to Blythe House for a private screening from the National Video Archive of Performance of the centenary year production of 'Cause Celebre' at the Old Vic, directed by Thea Sharrock, with Anne-Marie Duff as Alma Rattenbury. The day will end at 4.45 p.m.
The exact venue for our day is The Clothworkers' Centre for the Study and Conservation of Textiles and Fashion. It is a brand new study and research area located inside Blythe House and is a wonderfully light space able to accommodate larger groups.
Blythe House is situated at 23 Blythe Road,London W14 0QX
Nearby underground stations within 10-15 minutes walk are:
Barons Court (District and Piccadilly lines)
Hammersmith (District, Hammersmith and City and Piccadilly lines)
Shepherd's Bush (Central and Hammersmith and City lines)
West Kensington (District line)
Buses 9, 10, 27, 28 and 391 go to Olympia.
To Book: Click here for a booking form.
Last modified on 2014-03-25 20:54:24 GMT. 0 comments. Top.
Latest News! Dan Usztan will be directing a production of Rattigan's AFTER THE DANCE for Tower Theatre, between 8th and 12th July Upstairs at the Gatehouse in Highgate. Details can be found on the Tower Theatre website here: http://www.towertheatre.org.uk/dance.htm
Last modified on 2014-07-21 15:49:02 GMT. 0 comments. Top.

CONFERENCE AT TRINITY COLLEGE, OXFORD.
Saturday 6th and Sunday 7th June, 2015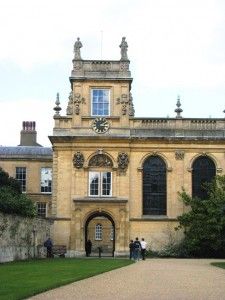 The Society is holding its first conference on Terence Rattigan next year at his former college – Trinity College, Oxford. Full details appeared in Issue number 11 of 'The Rattigan Version', our quarterly newsletter available for viewing on this website. For further details about the conference, please e-mail barbara.longford@ntlworld.com
For more News, click here.