Welcome
---
The Terence Rattigan Society Award
Update 27th December, 2016
35 best plays, go forward to third reader stage.
The Judging panel is pleased to announce that all submitted scripts have been read by two of our readers and we have arrived at a Longlist of the 35 plays with the best marks and reports. These plays will now go forward to a third reader. Here is a list of the titles of the Longlisted plays, in alphabetical order.
A Case of You
After the Ball
Around Whole
Artists and Models
Bandit
Better Left Unsaid
Blackstone Rites
Bluey
Breakfast by Candlelight
Broken English
Broken Wings
Bust
Church Hurt
Collective Experience
Finders
Flies to Wanton
Funes, The Memorious
Further Education
Going Back
Hippolyta's Handyman
Ladybird Ladybird
Las Majas
Lenin in Poland
Mad Musings
Mutual Needs
Pariah
Prophecy
The Minotaur
The Onion at the End
The Rattigan Affair
The Wild Boy
Things We Should Have Said Today
White Island
Windows of Heaven
Wrong Move
*****
HUGE RESPONSE for The Terence Rattigan Society Award for a new play for the theatre.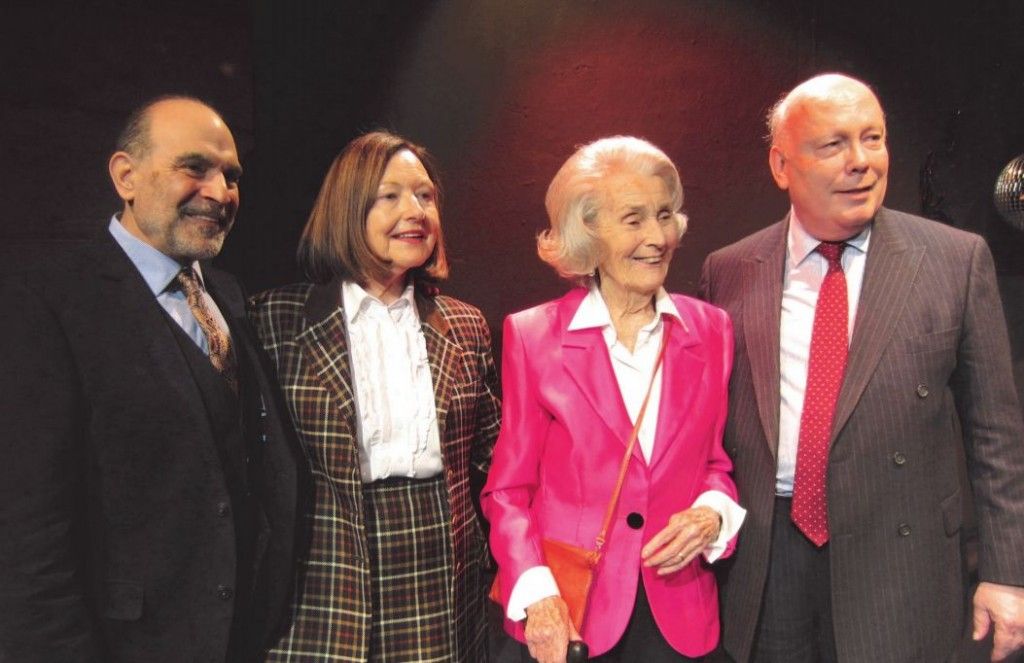 Update – October, 2016.
The Society is delighted to announce that by the closing date (end of August 2016) one hundred and ninety seven (197) scripts had been submitted for this award. Seven of these scripts were ineligible as they did not fit the criteria set out by the Society in the published rules.
We are now considering 190 scripts submitted from all over the UK. All scripts received have had an electronic acknowledgement and most of these 190 scripts have been sent out, anonymously, to two separate readers. When all the reports have been received, a longlist of plays will be sent on to a third reader.
The standard of submissions has been extremely high. To date thirty seven scripts have already been identified as having potential and will be read by a third reader and in addition many scripts have not yet been reported on by two readers.
The 20 best plays will go on to the next stage and eventually a shortlist of three plays will be selected and sent to the Final Judges – Thea Sharrock, Julian Fellowes, David Suchet and Professor Dan Rebellato.
This process will take rather longer than anticipated, due to the excellent response. We cannot say yet when the results will be announced, but please watch this space.
The Terence Rattigan Society
Vice Presidents:  Michael Darlow.  Greta Scacchi.   David Suchet, CBE.   Geoffrey Wansell.
Chairman:  Barbara Longford
The Terence Rattigan Society was founded in Sir Terence Rattigan's centenary year, 2011,  to celebrate, enjoy and study the work and life of one of the Twentieth Century's greatest playwrights.  A prolific and successful author of plays and film scripts,  Terence Rattigan's most celebrated works include 'French Without Tears', 'The Winslow Boy', 'The Browning Version', 'The Deep Blue Sea', and 'Separate Tables'.
BENEFITS of membership include:
A regular printed copy of the dedicated magazine, with articles by leading playwrights, biographers and critics, as well as theatre listings and news and views.
Visits to the leading drama schools for Rattigan productions, by talented young students.
Masterclasses for students both young and mature, arranged in cooperation with the drama schools.
Theatre visits at discount prices, with optional suppers and an opportunity to meet like-minded people.  Discussions with cast members and directors.
Opportunities to visit Rattigan's home at Albany and his birthplace in Cornwall Gardens.
Events at The Garrick Club, courtesy of its historian, Geoffrey Wansell.
Opportunities to attend events at Rattigan's former school, Harrow and to explore their Rattigan archive.
Opportunities to visit RAF sites with a Rattigan resonance, with film screenings and supper.
Walking tours of areas where Rattigan lived and worked.
The Society was founded in 2011 with the support and approval of The Sir Terence Rattigan Charitable Trust and also of his biographers, Michael Darlow and Geoffrey Wansell.
Latest News:
Last modified on 2017-01-31 12:47:11 GMT. 0 comments. Top.
Anthony Head (Buffy the Vampire Slayer) and Helen George (Call the Midwife) lead the cast of Terence Rattigan's Love in Idleness, which is being revived by Trevor Nunn at the Menier Chocolate Factory from 10th March to 29th April.
The play tells of an 18-year-old who returns from Canada during the war and is shocked to find his widowed mother is now the mistress of a cabinet minister.
Visit the Meiner Chocolate Factory Website here

Last modified on 2016-12-14 12:51:25 GMT. 0 comments. Top.
Check out this Theatre by the Lake production of Terence Rattigan's "After the Dance".
On from Fri 26 May – Sat 4 November 2017.
More details and booking information can be found here.
Synopsis
A dazzling dissection of love, class and the capacity for self-deceit.
David and Joan Scott-Fowler were Bright Young Things of the 1920s and live a glamorous life of hedonism and pleasure: debauched parties, serious drinking, sparkling wit and superficiality.
But times have moved on and they are no longer as bright or as young as they once were. When a young and idealistic couple come into their lives, they begin to realise that the gaiety of their youth is wearing thin and the precarious game around which their existence is constructed begins to fall apart.
Sharply satirical and heartrendingly beautiful, After the Dance is about a world on the cusp of enormous change. Neglected for many years, it is now considered to be one of the great works of a master dramatist.
Last modified on 2016-10-25 13:08:44 GMT. 0 comments. Top.
The National Theatre Discover YouTube Channel have put together this brilliant introduction to the work of Terence Rattigan. Please find the video below:
For more News, click here.